Musician profile Mindy Jostyn
Mindy Jostyn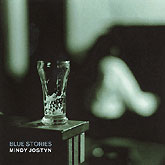 Latest Release
Blue Stories
(2003)
Sorry, there are no Mindy Jostyn events available at this time. Submit one now.
TIP: Reach multiple calendar destinations with a single post. Learn now here.
Log in
One moment, you will be redirected shortly.
Help improve the Mindy Jostyn profile
All About Jazz musician profiles are maintained by musicians, publicists and trusted members like you. Interested? Tell us why you would like to improve the Mindy Jostyn musician profile.