Born: February 2, 1963 | Died: November 2, 1996 Primary Instrument: Vocalist
Eva Cassidy was the third of four children born to Hugh and Barbara Cassidy. From an early age, she displayed artistic and musical talent. When she was nine years old, her father taught her to play the guitar, and she began to play and sing at family gatherings.
While a student at Bowie High School, she sang with a local band called Stonehenge, and received considerable praise.
At the age of eighteen, Cassidy began her professional career, singing and playing guitar in a Washington, D.C., area band, called Easy Street. This band performed in a variety of styles, at weddings, corporate parties, and pubs....
read more
She could sing anything . . . and make it sound like it was the only music that mattered." -- Richard Harrington, The Washington Post, Nov. 17, 1996
"A voice as powerful and soulful as any in popular music." -- Associated Press
"One of the best voices to have emerged from the U.S. in years." -- The Australian
"Eva Cassidy's is the most remarkable posthumous career trajectory in pop music history." -- London Daily Telegraph - 8/16/03
AMERICAN TUNE
Eva Cassidy
Blix Street
2003
SONGBIRD
Eva Cassidy
Blix Street
1998
EVA BY HEART
Eva Cassidy
Blix Street
1997
LIVE AT BLUES ALLEY
Eva Cassidy
Blix Street
1997
THE OTHER SIDE
Eva Cassidy & Chuck Brown
Liaison
1995
TIME AFTER TIME
Eva Cassidy
Blix Street
2000
IMAGINE
Eva Cassidy
Blix Street
2002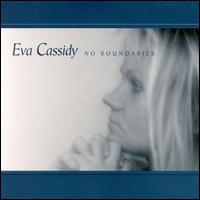 NO BOUNDARIES
Eva Cassidy
Renata
2000
Disclaimer: All About Jazz is not responsible for the accuracy of the discographical data at the website(s) provided. If a link is no longer valid, please contact discography@allaboutjazz.com. Thank you.