Born: 1945 Primary Instrument: Drums
Jim Gordon, American Recording Artist, Musician and Songwriter. The Grammy Award winner was one of the most requested session drummers in the late 1960s and 1970s and was a member of the blues- rock supergroup, Derek & The Dominos.
Gordon began his career backing the Everly Brothers in 1963 at age 17, he went on to become one of the most sought after recording session drummers in Los Angeles where in 1968 he recorded with Mason Williams on the hit Classical Gas. During this period, he performed on many notable recordings including Pet Sounds by The Beach Boys, Gene Clark with the Gosdin Brothers by Gene Clark and The Notorious Byrd Brothers by The Byrds. Gordon at the top of his career was so busy as a studio musician that he would fly back to Los Angeles every night when playing in Las Vegas to do 2 or 3 record dates, then return in the afternoon in time for the 8pm show at Caesars Palace.
In 1969 and 1970, he toured as part of the backing band for the group Delaney & Bonnie, which at the time included Eric Clapton. Clapton subsequently took over the group's rhythm section " Gordon, bassist Carl Radle and keyboardist-singer-songwriter, Bobby Whitlock. They formed a new band which was eventually called Derek & The Dominos. The band's first studio work was as the house band for George Harrison's 3 disc set All Things Must Pass. Gordon then played on the Derek & The Dominos' 1970 double album Layla and Other Assorted Love Songs, Gordon contributing the elegiac piano coda for the title track, Layla, co written by Gordon and Clapton. He also toured with the band on subsequent U.S. and UK tours, but the group split in spring 1971 before having completed the recording of their second album.
In 1970, Gordon was part of Joe Cocker's Mad Dogs and Englishmen tour. In 1971, he toured with Traffic, appearing on two albums with them, including The Low Spark of High Heeled Boys. Later in 1972, Gordon was part of Frank Zappa's 20-piece Grand Wazoo big band tour, and the subsesequent 10-piece Petit Wazoo band. Perhaps his most well-known recording with Zappa was the title track of the 1974 album Apostrophe ('), a jam with Zappa and Tony Duran on guitar and Jack Bruce on bass guitar, for which both Bruce and Gordon received a writing credit. He worked with Chris Hillman again when he was the drummer in the Souther-Hillman- Furay Band from 1973 to 1975. Some of his best work was with Dave Mason on his 1970 album Alone Together, where Gordon set new standards for rock drumming.
Gordon was also the drummer on the Incredible Bongo Band's Bongo Rock album, released in 1972. His drum break on the LP's version of Apache has been repeatedly sampled by rap music artists.
As A Side Musician
Layla
Derek & the Dominos
Polydor
1996
Alone Together
Dave Mason
MCA
1990
All Things Must Pass
George Harrison
Capitol
1990
Living in the Material World
George Harrison
Capitol
1992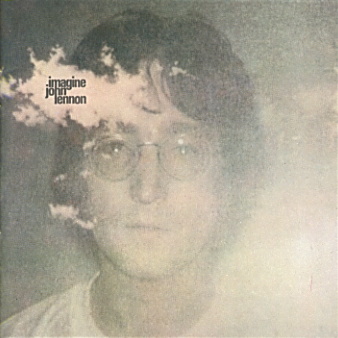 Imagine
John Lennon
Capitol
2000
Plastic Ono Band
John Lennon
Capitol
2005
Good Vibrations
The Beach Boys
Capitol
1999
The Monkies
The Monkies
Rhino
1994
Heartaches & Harmonies
The Everly Brothers
Rhino
1994
Apostrophe
Frank Zappa
Zappa Records
1994
Apache
The Incredible Bongo Band
Mr Bongo
2006
The Notorious Byrds Brothers
The Byrds
Sony
1997
American Dream
Crosby, Stills, Nash & Young
Atlantic
1990
Shelter People
Leon Russell
The Right Stuff
1995
Nilsson Schmilsson
Harry Nilsson
RCA
1990
12 Songs
Randy Newman
Reprise
1990
Anthology: Down In Birdland
Manhattan Transfer
Atlantic
1992
An Anthology
Duane Allman
Mercury
1990
Maria Muldaur
Maria Muldaur
Reprise
1993
Don't Cry Now
Linda Ronstadt
Asylum Records
1990
Barbra Joan Streisand
Barbra Streisand
Sony
1990
Pretzel Logic
Steely Dan
MCA
1999
The Low Spark of High Heeled Boys
Traffic
Island
2002
I've Got the Music in Me
Thelma Houston
Sheffield Lab
1990
The Muppet Movie
Jim Henson
Atlantic
1979
Classical Gas
Mason Williams
American Gramaphone
1990
Mel Tormé Collection
Mel Torme
Rhino
1996
B.B.King In London
B.B.King
Universal
2005
Wichita Lineman
Glen Campbell
EMI
2001
Mad Dogs & Englishmen
Joe Cocker
Interscope Records
1999
The Pretender
Jackson Brown
Elektra
1990
Hummingbird
Seals & Crofts
Warner Bros
1995
Endless Boogie
John Lee Hooker
MCA
1991
Sun, Moon & Herbs
Dr. John
Wounded Bird
2002
Kind of a Hush
The Carpenters
A & M
1998
Disclaimer: All About Jazz is not responsible for the accuracy of the discographical data at the website(s) provided. If a link is no longer valid, please contact discography@allaboutjazz.com. Thank you.
Gordon used various company brands on his set, all wood even different finishes. His two toms, one of Ludwig the other DW. His primary tool was the large 24 inch base drum. Man could he kick that Gretsch! But DW seemed to be his choice.