Born: August 17, 1922 | Died: February 26, 2004 Primary Instrument: Drums
The definitive American Big Band and studio drummer. He was a recording artist, versatile jazz combo and dynamic Dixieland musician. In 1941 he played with trumpeter Bunny Berigan
. Following the end of World War II Jack, along with a young pianist Henry Mancini, joined
Tex Beneke
when he took the popular Glenn Miller big band on the road (1946-1949), following Miller's death.
Sperling first gained distinction with the Beneke recording of "St. Louis Blues" (1948), becoming know for his pioneering, propelling double bass drum solos, his trade mark throughout his career. When he played a solo, the melody line remained part of his drum work. His styling understated and restrained with tight snare drum rolls and tasty ride cymbals behind the big band sounds set Sperling apart, the ultimate driving powerhouse.
Jack soon became a main stay with Les Brown and His Band of Renown, then regulars on the Bob Hope NBC radio program in 1949, which they followed with the recording Over the Rainbow (1951). Dave Pell
, the tenor sax soloist with Brown's band formed his own octet in 1953 with musicians from Brown's big band and the combo was often featured during
Les Brown
concerts before it broke away on its own in 1955. The Dave Pell Octet in its prime included
Don Fagerquist
on trumpet; Ray Sims, Zoot's brother, on trombone; Dave Pell on tenor; Ronnie Lang was on baritone, Geoffrey Clarkson on piano; Tony Rizzi on guitar;
Rollie Bundock
on bass, and Jack Sperling on drums, who's day gig then was playing with Bob Crosby's Bobcats (1954-57) appearing on his regular television series.
The Bobcats at that time consisted of Ray Sherman, Eddie Miller, Jack Sperling, Morty Corb
,
Charlie Teagarden
, Elmer Schneider and Al Hendrickson. Jack would go on to perform with Benny Goodman, Charlie Barnet, Page Cavanaugh Septet and Jack recorded with Dave Pell Octet, "Plays Irving Berlin" (1953), and on "The Original Reunion of the Glenn Miller Orchestra" (1954).
Perhaps becoming most known to a new generation of jazz fans for his styling rhythms behind clarinetist Pete Fountain
Quartett. "Anytime we got that gang together with Pete, you know, we all laughed and scratched and had fun. We never knew how long it would go or where it would end up, but everybody seemed to like it. It was a ball. And Pete? Everybody loves Pete!" That's super-drummer Jack Sperling, speaking of ad-lib, off-the-top concert in the Santa Monica Civic Auditorium on March 16, 1961. The gang, besides Pete and Jack, included
Stan Wrightsman
, piano,
Godfrey Hirsh
, vibes and Morty Corb, bass. During the two years Pete worked for Lawrence Welk, they played together all over the Los Angeles area. No arrangement, no sketched- out routines, just, "What'll we play next" and the sheer joy of musicians so closely attune that every riff, phrase or twist fed the next one. You'll never hear a happier session than this one: nor a more inovative approach to old chestnuts.
In 1958, Mancini became friends with producer Blake Edwards, who had an idea for a television show that eventually became the "Peter Gunn" series. Mancini wrote all the music for the show which became an immediate best seller. The session musicians were John Williams
on piano, Rolly Bundock on bass, Jack Sperling on drums, and
Bob Bain
on guitar. The same lineup was featured on the "Mr. Lucky" TV series.
Sperling recorded with Henry Mancini
on film soundtracks "Peter Gunn" (1959), "Charade" (1963) and "Days of Wine and Roses" (1962). He was featured along with seven percussionist on John Wayne's "Hatari!" (1962) which included some of the best West Coast Jazz drumers,
Shelly Manne
,
Milt Holland
,
Larry Bunker
, seven in all playing exoctic African instruments.
The opening main main chase sequence across the Sarengetti plains featured these fine jazz percussionist, Mancini's composition "Sounds of Hitari!" running 6 and half minutes, you can almost here the Lions roar. A second track running under 3 minutes has much the same feel featuring the percussion and is set apart by the bridge, the smooth, sexy and extremely romatic trombone solo by Dick Nash on the films title track, "Theme from Hatari!".
Sperling can be heard on the pilot title tracks of the television series "Bewitched" and on "Hogan's Heroes", Jack was the featured solo percussionist. In 1962 Sperling left Peter Gunn series and joined the "Tonight Show Band" and was under contract from 1959-1972 with the NBC Orchestra playing variety shows as "Bob Hope", "Dean Martin", "Andy Williams" as well as "Rowan and Martin's Laugh- In". Recording with Ella Fitzgerald on "Get Happy!" (1957), Lena Horne, Peggy Lee, Bobby Darin, The Four Freshmen, Frank Sinatra, Sammy Davis Jr., Rosemary Clooney, Doris Day and Mel Torme.
The best drummer? Jack Sperling. He did maybe 40 albums with me, in California and New York. Just a fantastic drummer. He's kinda semi-retired. Jack was almost ten years older than me - I'm going on 72, Jack would be 82 now. He did a lot of stuff with a lot of big bands around the country - Les Brown for years. He did a lot of studio work. His stuff with me is just phenomenal.
Pete Fountain in an interview with Bunny Matthews
PETE FOUNTAIN DAY October 29, 1959. New Orleans paid him homage, with a concert at the Municipal Auditorium capping festivities. Drummer Jack Sperling, his two bass drums, various smaller drums and cymbals, and ex-Stan Ken-ton bassist, Don Bagley, were flown in from Holly- wood for the occasion. After taking in the sights and sounds of the city, the two West Coasters met with Pete and his New Orleans colleagues, vibist Godfrey Hirsch and pianist Merle Koch. The group talked things over before the concert, exchanged pleasantries, then sat down and wailed. It was as simple as that.
Though the group had not performed together before, there was a surprising sense of rapport about the proceedings. Counter-lines, unisons and riffs were dashed off with precision and feeling; the rhythm section flowed, followed and underlined, often in an almost intuitive way.
"And that drummer!" insisted my friend, "he (Jack Sperling) really broke things up with his great solos and rhythm playing. He made the group swing hard-and the entire audience reacted strongly." It was a memorable, lifting, musical evening in New Orleans .
Burt Korall Co-Editor The Jazz Word
'PETE FOUNTAIN Salutes the GREAT CLARINETISTS'. There are three main groups. On all of them the firm foundation is a superbly integrated rhythm section composed of Stan Wrightsman on piano, Morty Corb on bass, and a familiar figure common to every one of Pete's previous Coral albums (even those recorded in New Orleans), the indomitable and propulsive Jack Sperling, whose drums provide a vital and exciting spark throughout. To these men are added with a brass section (Conrad Gozzo, lead trumpet; Art Depew, Johnny Best, and George Thow or Jackie Coons, trumpets; Moe Schneider, Bill Schaefer and Joe Howard or Marshall Cram, trombones; Pete Lofthouse, bass trombone). The rhythm section provides the foundation for a five piece saxophone section with Willie Schwartz, alto and tenor; Eddie Miller, Plas Johnson, Babe Russin, tenors; Chuck Gentry, baritone, for some of the most potent big band sounds ever produced by these topflight West Coast musicians.
Jack Sperling's drums are a major incentive to the soaring Fountain horn. After a Sperling break, the tempo doubles to bring the performance to a compelling climax. Sperling's punctuations drive the final chorus along engagingly and Pete uses a Goodmanesque flourish to bring the album to a swinging close.
Leonard Feather, Author of The New Encyclopedia of Jazz
Tex Beneke was a stalwart member of Glenn Miller's orchestra, both as tenor- saxophonist and vocalist, from 1938 to 1942. After Miller's death, Beneke was chosen to lead the Miller orchestra and later he formed his own band which played very much in the Miller style. Glenn's influence is very clear in this collection of tracks apparently recorded for radio broadcasts in the late 1940s and here remastered with plenty of atmosphere. The album opens and closes with the inevitable 'Moonlight Serenade' and includes other Miller favourites like the 'St Louis Blues March', featuring Jack Sperling on drums .
Other featured soloists include trumpeter Pete Condoli and drummer Jack Sperling (both very impressive on 'Ali Baba' and 'Hallelujah'). Many people have the impression that Glenn Miller's orchestra was exclusively sweet and mellow but it could also swing like mad " and so could Tex Beneke's ensemble.
Tony Augarde
New Orleans December 2003/ Famed drummer, Jack Sperling, has undergone surgery at Cedars-Sinai Hospital in Los Angeles for a head injury from a fall at his home in El Segundo, California. He remained in a prolonged comma after surgery. Jack passed away February 26, 2004 Los Angeles.
The Jazz Gazette
Pete Fountain Presents Jack Sperling And His Fascinatin' Rhythm
Jack Sperling
Coral
1961
As A Side Musician
Live in Santa Monica
Pete Fountain
Hindsight
1998
The Best of Pete Fountain
Pete Fountain
Verve
1996
Petes Fountain's New Orleans
Pete Fountain
Verve
1996
From Hello Dolly to Goodbye Charlie
Bobby Darin
Exemplar
2002
The Shadow of Your Smile
Bobby Darin
Atlantic
1965
Soundtrack from Hatari
Henry Mancini
RCA
2004
Music from Peter Gunn
Henry Mancini
Buddha
1999
Music from Mr. Lucky
Henry Mancini
BMG
2000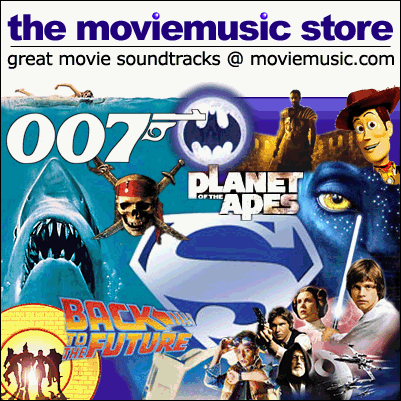 Charade
Henry Mancini
RCA
1963
Days of Wine and Roses
Henry Mancini
RCA
1995
Martinis With Mancini
Henry Mancini
RCA
1997
Mancini '67(The Big Band Sound)
Henry Mancini
RCA
2002
The Blues and the Beat
Henry Mancini
RCA
1998
Jazz for Dancing and Listening
Dave Pell Octet
Fresh Sound Records: Jazz City Series
2007
Plays Burke & Van Heusen
Dave Pell Octet
2004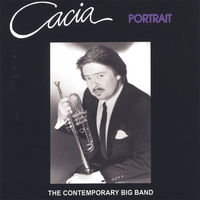 Cacia: Portrait
(Featuring Jack Sperling)
Paul Cacia
Empressario
2003
Charlie Barnet Big Band 1967
Charlie Barnet
Fresh Sounds
1990
Portarit of a Great Jazz Artist
Don Fagerquist
Fresh Sounds
2005
The Warm Cafe
Tom Talbert Jazz Orchestra
Modren Concepts
1991
Duke's Domain
Tom Talbert Jazz Orchestra
Modren Concepts
1993
Les Brown's All Stars
Les Brown
Verve
2006
Live at the Palladium
Les Brown
Jasmine
2004
Tex Beneke & His Orchestra: 1946-1949
Tex Beneke
Storyville
2001
Mr. James Brown Getting Down To It
James Brown
Verve
2005
Belafonte Sings the Blues
Harry Belafonte
Classic Records
1972
Portrait of Carmen
Carmen McRae
Atlantic
2005
The Definitive Dinah Washington
Dinah Washington
Verve
2002
Many a Wonderful Moment
Rosemary Clooney
Bear Family
2000
Jazz Singer
Rosemary Clooney
Legacy
2003
Music! Music! Music!
Teresa Brewer
ASV Living Era
2005
And Here She IS
Ann Margret
RCA
1961
Chet Akins in Hollywood
Chet Atkins
RCA
1993
Disclaimer: All About Jazz is not responsible for the accuracy of the discographical data at the website(s) provided. If a link is no longer valid, please contact discography@allaboutjazz.com. Thank you.
Sorry, no recommendations at this time.
Rogers drums and hardware. Sperling's signature set was double 22" bass drums, twin toms and twin floor toms on either side, white mother of pearl. Earlier in his career through the 60's Sperling played Ludwig before endorsing Rogers.