Born: January 26, 1928 Primary Instrument: Trombone
Richard Taylor Nash, for the best part of half a century Dick Nash has been 'first call' in the Hollywood studios, working with such great composers as Alfred Newman, Henry Mancini and John Williams, to name but a few. the well known studio musician, considered by composer, conductor Henry Mancini as his favorite trombonist, writing several arragments often featuring Dick as soloist on his soundtracks.
Frank Capp also from the New England area, recommended Nash to conductor Ken Hanna who ran a regular Sunday afternoon rehearsal band. One of the trombone players couldn't make it so Dick sat in. Hanna pulled out a trombone feature which ended with a cadenza and Dick feeling a little frisky, went up to a double G and nailed it. Hanna's eyes light up saying "I want you to come back next week as I'm going to write something for you". It turned out to be Nirvana which was the very first thing he recorded in this town and it sort of put Dick Nash on the map.
Dick was gaining a reputation as a high note player, having been invited to join in the weekly sessions at the famous Hoyt's Garage with the likes of Tommy Pederson, Lloyd Ulyate, Joe Howard, Harry Betts, Milt Bernhart and of course Hoyt Bohannon and it was Pederson who recommended him for the Freddy Martin Band. After 18 months, on the recommendation of his brother Ted, Dick found himself sitting beside Joe Howard on a Tennessee Ernie Summer Replacement TV show, followed by another TV show with Musical Director Frank DeVol.
Nash was playing two or three solos, when he later went to work at Fox, Vince De Rosa said he used to listen and wait for Dick's solos. Stints followed with the bands of Les Brown and Charlie Barnet. Enter Ray Klein, the trombonist at Fox who had heard Dick play Nirvana on the radio and who with several other of the studio musicians at Fox, liked to get together for a blow. He invited Dick to join them for their informal sessions, with the end result he was asked to fill Ray Klein's chair when he stepped down at Fox in 1958.
The Nash trombone has been heard soloing on so many Hollywood movies over the past four decades, Breakfast at Tiffany's, Days of Wine and Roses, Sanctuary, not to mention innumerable television shows and record dates. Nash's smooth and mellow trombone solo is chanting on the Theme From Hatari from the soundtrack for the John Wayne film Hatari!(1962) and memorable on Misty.In 1959 he played on Art Pepper + Eleven, the modern jazz classic.
The Brothers Nash
Dick Nash/Ted nash
Liberty
1956
Soundtracks
Music from Peter Gunn
Henry Mancini
RCA
1959
Jazz Sound from Peter Gunn
Henry Mancini
RCA
1959
Music from Mr. Lucky
Henry Mancini
RCA
1958
The Pink Panther
Henry Mancini
Sony
2001
Breakfast At Tiffany's
Henry Mancini
RCA
1961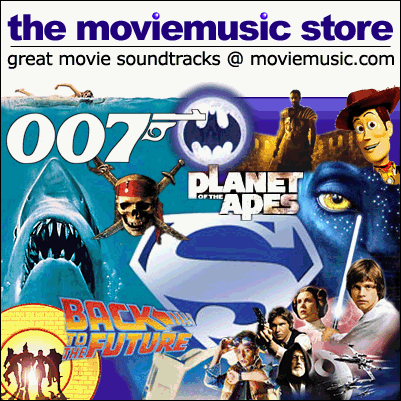 Charade
Henry Mancini
RCA
1963
The Great Race
Henry Mancini
Mancini Soundtracks
2001
Days of Wine and Roses
Henry Mancini
RCA
1995
Soundtrack from Hatari
Henry Mancini
RCA
2004
Roots
Quincy Jones
A&M
1997
Sabrina, Original Soundtrack
John Williams
MCA
1995
As Side Musican
Martinis With Mancini
Henry Mancini
RCA
1997
Mancini '67(The Big Band Sound)
Henry Mancini
RCA
2002
The Blues and the Beat
Henry Mancini
RCA
1998
Combo
Henry Mancini
RCA
1998
The Billy May Sessions
Nat King Cole
Blue Note
1993
Jam Session at the Tower
Ray Anthony
Capitol
1995
Back to Balboa
Stan Kenton
Blue Note
2004
Bursting Out with the All-Star Big Band!/The Swinging Brass
Oscar Peterson
Polygram
1996
Complete Harry James HI FI
Harry James
Import
2008
For the Love of Ella
Ella Fitzgerald
Polygram
1990

The Johnny Mercer Songbook
Ella Fitzgerald
Muze
2006
Art Pepper + Eleven
Art Pepper
Contemporary
2004
Louie Bellson's 7
Louis Bellson
Concord
1995
Miles Davis with Michel LeGrand
Miles Davis
Warner bros
1991
Round Midnight/Milestone
Miles Davis
Import
2005
Duets
Frank Sinatra
Capitol
1993
Swings
Shorty Rogers
Blue Bird
1958
The Johnny ever Greens
Russell Garcia
Fresh Sounds
2005
Tutti's Trombones
Tutti Camarata
Black Tulips
1992 BR>(Dick Nash featured)
Tutti's Trumpets and Trombones
Tutti Camarata
Avid
2003
Brass Nation
Michael Davis
Hip Bon
1995
Count Basie Anthology
Count Basie
Celopatra
2000
Music in the Miller Mood
Tex Beneke
Soundies
2000
Showstoppers
Barry Manalow
Arista
1991
The Shadow of Your Smile
Bobby Darin
Atlantic
1965
Anything Goes
Les Brown
USA Music
1994
Help Is on the Way
Melissa Manchester
Wounded Bird
2006
The Ultimate Anita O'Day
Anita O'Day
Verve
1999
Night at the Movies Up in Erroll's
Erroll Garner
Telarc
1996
Disclaimer: All About Jazz is not responsible for the accuracy of the discographical data at the website(s) provided. If a link is no longer valid, please contact discography@allaboutjazz.com. Thank you.