Edward Simon
In the web and related links there should be a place where one can add one's CD Baby page or other web site used for selling Cds and another to a place where one cells music scores such as a Sibelius.com store page.
Shayna Dulberger
I don't think the Formatting Guidelines link is right?
Dexter Payne
keep up the great work! But cut back on the ads - your site loads slow... for me!
Meilana Gillard
Embed an audio player into the profile so we can have an exclusive jazz community that is a little more focused than myspace. :)
David Panton
It would be helpful to have a monthly tally of visitors to profiles and recording labels which is consistent. I have noticed that this information is not always available in the case now of my profile, and previously one or both recording labels.
Oyvind Skarbo
More interviews! Go get the old guys before it's too late. And if you already did it, do it again: Paul Motian, Sam Rivers, Ben Riley... And younger ones! Eric McPherson, Jon Fält, Kresten Osgood, Joonas Riipa, Susie Ibarra.. and that's just drummers!
Craig Holiday Haynes
Personally, I think you should do an article on me! I've been around, through the ups and downs and have amazingly kept playing in the jazz tradition "without having been recorded and/or documented much at all". With the passing of Mr. Hank Jones, (who had recently told me that "we should do something") I have lost a bit of hope (in that I thought we would have been great together and he obviously would have been a super shot in my career) but hey, just listening to the likes of him persuades me to do more and continue to make great music!
Coco Rouzier
As a traveling vocalist, I often wonder why no one talks about what's going on with Jazz from a traveling Jazz musician's point of view. Only the highest level, labeled artist seem to be covered here. Ever thought of an AAJ Jr? Or a video entertainment show with someone on the ground who can report what's actually happening in the Jazz clubs around the world? Consider me!
Landry
You should have a page on SPOTIFY because that is how music will be consumed next on a mass level
Lela Kaplowitz
Some of your links for guidelines are not working. Nothing major :)
Shelley Fisher
I had difficulty uploading a PROFILE picture. I'll keep tryiong until I get it right, like Jazz.
Susan Pereira
Hi— I realize I have not made use of the many new features at AAJ and I hope to do so in the coming weeks. In the meantime, a suggestion/plea: it would be really helpful if you put the Genre listing links in alphabetical order. I just checked in for the first time in many months and was very disappointed not to see my genre (Brazilian) listed. That is, until I poked around, came BACK to that page and THEN saw it, way out of order towards the bottom of the list. I think it would help everyone if that list were put in order. Thanks for reading, and thanks for creating such a great site! Susan
Steve Habib
Remember the early supporters before you became famous. This applies to everything in life.
Adam De Lucia
Add an option to provide a link that joins the Facebook like button on my AAJ profile to my Facebook Band page. This way, likes I get for my music on AAJ are displayed across my Social Media presence. The tool is available to all Facebook users. Just click 'Resources' from your edit Band page page, click "Use Social plug-ins" under 'Connect with People', click the 'like' button resource, and enter your band url. You can then copy out the src in the iframe to post to AAJ and the likes you get here are reflected on Facebook. Only difficult step is registering the AAJ Website as a Developer's App so Facebook accepts the incoming data, if not already done. One more step, but really not that hard. Some people will have to learn how to add this resource or ask for help from a friend, but to the people who are savvy it makes all the difference. It's another step in the right direction for AAJ.
Stan McDonald
I still can't upload schedule for Blue Horizon Jazz Band! Can you simplify spread sheet instructions? Even trying to upload one entry at a time brings me back to my "general" screen but no way to write. Thanks, Ellen FINALLY—you probably saw I succeeded. I think! Forget about the spread sheet. I logged out and was able to enter individual gigs. Thank you. :) Ellen
Scott McLemore
Improved aesthetics and usability are never a bad thing. Invest in a redesign that will stand the test of time... not that it looks awful. I've definitely seen worse. But it needs to feel like a place you want to hang your hat in, and right now it doesn't to me. Money is always an issue, but if you can find the right designer for the right price it will pay off in the long run.
Dan Kassell
Mike, Develop a journalism education program to improve writing skills. Influence all contributors to join the Jazz Journalist's Association. Pay writers by the piece not by the word. DK
Bill Barner clarinet
I'm trying to delete the profile "Bill Barner clarinet". I've got a profile "Bill Barner". The profile "Bill Barner clarinet" was created by mistake. I typed the word "clarinet" in the name box along with my name. Can you delete "Bill Barner clarinet" for me?
Skipp Pearson
Just keep the JAZZ alive...
Doug Beavers
Enable calendar subscribing so that musicians can enter all of their calendar info on a calendar client that can be subscribed to, such as Google Calendar, Apple iCal or a WebDAV service.
JooZz & Willy Sparrow
The Field 'Latest album cover art URL' is disables (contains text 'Figuur'. If click, a message apear: internal error (to go to http:/// ) —> with 3 slashes. Regards,
Martin Archer
When you click a link away from the site (for example out to my own site) the "back" function is disabled, which means that you have to re-log into AAJ. Can you get links to open in a sub window I wonder?
Francois Marechal
In the past, I was able to download my music (mp3) to my profile. But That was longtime ago.
Andre Canniere
I am finding it very difficult to update my musician profile. The website is extremely slow and when I upload pictures theuy don't appear on my profile. It also seems I cannot add events anymore. Thanks, Andre
Dimitri Gollety
Hi, I have already submited 2 articles and one Take 5 interview but as i have not yet seen them on AAJ, i have no record of what i have submitted. And no acces to these proposals of articles in order to update them. What can you do to leave me access to what i have submitted ? Best regards
Slumgum
Feature article on different smaller scenes throughout the world.
Brent Bowman
I don't like seeing my birthday listed for all to see!
Peter Douskalis
review my CD
Martin Antaya
Stop using html links in mp3 giveaways, it's undownloadable.
Sinouj
Although it's an american site, i think it would be nice triying to listen and to promote creative musics alll around the world
Anna Luna Lucas
Make a musician space to make contact each other. To record, play or simply travel to their different countries. And exchange ideas, styles, songs...
Tellef Ogrim
The new design works great and solved a lot of issues. The site could be better known in my country (Norway). More activity directed at social web?
Uli Rennert
It would be great for the calendar widget to have the option to import/sync to a served ical-calendar.
Aram Shelton
On reviews, it would be helpful to have individual links to the musicians profiles in addition to the band. Also, incorporating soundcloud widgets / etc would be amazing!!
Dan Cahn
How about making a section for each country?
Reverend Chris
have my AAJ profile sync with my artist data profile better.
Randal Velvet Wilson
I'm new here and still learning about the site.
Brian Kelly
Make artist new and gig information automated by allowing RSS feeds. Please!
Dena Blue And The BlueJazz Band
Help us promote to people that are not already know to us or that we already have as contacts.
Rocio Guitard
Would you consider a different color scheme? Black backgrounds are kind of gloomy... just a suggestion.
Michael O'Neill
Your reviews include three that are not about me or my material. The review entitled "The Long and the Short of It" is about me. There is at least one other Michael O'Neill playing music professionally.
Evan Christopher
Please, pretty please, PLEEEASE allow us to customize the "genre" for our music.
Paul Joseph
AAJ website moves slowly.
Jaye Maynard
maybe have a link to emails I get here to be linked to my email address so I can respond to them in a timely manner? Thanks for all of your improvements to the site!
David Thorne Scott Band
maybe a multi-step form that saves as you go?
Ozgur Yazici
We can make more ueducation materials by using midi.. Exercises, practice routines. etc..
Andy Kotz
Create a CD review/submission staff. People that can give reviews of CD's... a place for us independent up and coming jazz artists to get their CD reviewed...
Dev Avidon
a troubleshooting page for photo/profile problems would be great, thanks!
Pasqualino Ubaldini
I'd like the ability to translate articles to Italian.
Ian Tordella
Make it so you can post multiple events in one day on the calendar!!!!!!!!!!!!!!!!!!!!!!!!!!!!!!!!!!!!!!!!!!!!!!!!!!!!!!!!!!!!!!!!!!!!!!!!!!!!!!!!!!!!!!!!!!! !!!!!!!!!!!!!!!!!!!!!!!!!!!!!!!!!!!!!!
Walter Ehresman
I recommend making it more straight-forward to download images in one's profile for AAJ (ie. not ask for a URL).
Matt Perko
How about a category for photographers? I'm a music photographer as well and I'd love to be able to network here amongst musicians.
Steven Ignelzi
I had a problem as I am both a guitarist and a bassist and was not comfortable choosing a single main instrument. Also, my group is Signel-Z but I had to just use my name, Steven Ignelzi, this seemed to be a problem as I am promoting the group.
Chase Emerson
make the proper formats for applications More OBVIOUS
Larry A Williams
You definitely need an easier to navigate website
We're Not Popstars
maybe have an option to set up a "band" or a "group" profile. thanks!!
Carras Paton
untag option
Jacqueline D. Tabor
Easier to find the electronic submission aspect for musicians on your site
Nelson L. Render
I love the flexibility and convenience of All About Jazz! I can connect with other musicians and reach a national market about my performances.
Don Littleton
Help resources for editors to make AAJ more user friendly.
Gifrants
That will be nice to list Caribbean Jazz or Afro-Caribbean jazz among the genres of Jazz.
Joshua Geisler
my main instrument the Bansuri (north indian bamboo flute) is not listed in the instruments list.
Zeek Duff
The RSS feed "could" skip some of the items that aren't directly related to the music business and/or non-jazz interests, and we definitely don't need repeats of general (non-musical) interests that the major media is already beating to death...
Kobi Arad
Easier Navigation
Axel Rigaud
Extend the teaching features to Europe please.
Martyn Croston
When adding a photo to my profile, there was not button which said 'submit photo' or 'back to profile'. It could have been my browser though.
Carlo Basso
So far this is the most professional and organised music hosting website that I've seen. I wouldn't expect any less from jazz cats lol. Thanks heaps guys keep up the good work.
Brian Girley
If possible have a way to link together all info that pops up about an artist on the web.Or just to a google search
Mike Lee
Have a place to link AAj articles about me to my profile
Daniel Gassin
A portal whereby festival organisers could scout musicians and bands through the AAJ website for potential concert performances.
Geoff Clapp
Perhaps some phone interviews, then post them for all to hear.
Baoku Moses
Perfect
William Stewart
Allow us to include our heroes as a list.
Jef Kearns
I wish I could indicate exactly where to purchase my CD as it is not available on all the sites you list it is.
Pablo Menendez & Mezcla
Please include this article under "track reviews" http://www.allaboutjazz.com/php/article.php?id=35968
Mihoko Uemura
If AAJ has Japanese language site,Japanese jazz fans will be so happy, because many tourists from Japan to come to New York to listen to Jazz.
Mari Mack
in the website and related links, please list a space for a bandcamp url - bandcamp is a great way for independent musicians to sell their music.
Jonathan Waller
allow an embedded mp3 stream (from soundcloud?) to be hosted on profile instead of just links...
Jared F. Burrell
How to delete things. How to hide your profile if you are a follower and not a musician. Why does the photo uploader have a link joined to the photo copyright?
Christopher McKee
Perhaps more buy and sell space, lessons (tips) and CD and gear reviews.
Derek Gripper
Maybe have acoustic guitar along with the other guitar families when searching for musicians, as it took me a while to find acoustic, so I first looked under "guitar"...you have to scroll down to find acoustic guitar and electric guitar. Great site, so many thanks, Derek
Nate Trier
A preview button for profile updates.
Libby Richman
Finding it difficult to upload photos between 2-3mb, and the data base for the band members is faulty. I keep getting the wrong personnel on gigs.
Anna Dagmar
Keep linking with as many other sites as you can. Word gets around this way. Your site has a great vibe!
Thomas Nowotny
. . . a listing of venues, global, owners are marketed to register as being pro- jazz-gig event spaces - musos can comment on how it is to perform there . . .
Luis Vivanco
Don't ask so much questions. Bossa Nova is not the same as "Brazilian" (as if Jazz would be only "American" and the only "Anerican" music). What happened with mainstream? What does "kudo" mean. Let persons leave blanks if they do not agree (or don't have or have never thought of having or refuse to have) things like direct link name.
Benoit Viellefon & His Orchestra
The widgets from revebnation don't seem to load in the page, calendar and music player. is that normal? The discography does not appear either. the websites and related links don't appear either.
Eduardo Domingues de Jesus
Dear friends, Everyone knows that Bossa is Jazz's very best girlfriend. We Brazilians copy our jazz colleagues, our jazz colleagues copy our bossa lines and... they all make babies, wonderful ones. I would say this is the art of love. It will never end and new babies are made every day, nicer, wiser and prettier than ever. I am proud of having such a great musician profession and to work in this type of music, which allows and inspires me everyday more to go deep into the research which bridges the European to the African culture. Thanks AAJ for having us here. Best from Eduardo Domingues de Jesus
Myles Bigelow
I don't have any complaints if i had to say anything, Update the layout?
Barry Garneau
Post my articles.
John McKeon
The "Not Dark Yet" arrangement is professional and unique and deserves wider promotion - perhaps contact BBC UK?
Glass of Class JAZZ Solutions
I suggest a blog where musicians can directly chat with each other in every state and suggest moderates to cover that task for you so it doesn't task your webmaster. Just a thought! I am also preparing to hold a Musicians Open Forum for which I have a face book page in the Houston, TX area. This forum will meet at the Up Town Galleria Center at the Tasting Room. I've not set the time or the place yet, but I plan on securing one of the private areas for a Sunday afternoon, and once we get organized. My plans are to assemble teams to rotate and play music there at the wine bar. For the intermission, we will allow other musicians to audition for future slots. We will get paid for those gigs. Our core meeting monthly will be during the week to relax and channel and support each other and form trios and help each other with gigs. It is difficult for ensembles to create the balance they seek. This is one way to work it out. I'll be in touch!
Doug Ferony
Allow us to embed our sonic bids calendar. That would be great!
Beni Williams
Please add more genres to your list of 'Primary Genres', eg. New Jazz, M-Base, Avant-Jazz, Bebop, Hard Bop, Freebop, Post Bop, World-Jazz, Third-Stream.
Fred Simon
The "willing to teach" designation is misleading ... when I make my selection when editing my profile, it says "Willing to teach the following levels up" which makes sense. But the result visible to the public on my profile simply says "Willing to teach ... beginners" which implies that I'm only willing to teach beginners. Should clearly state: "will teach beginners through advanced," or something like that.
Tony Succar
hmmm... feature the young unknown talent! we need all the help we can get! :) haha... thanks!!!
Jason Haugland
Not sure yet how to upload a song im sure when i get a great one ready i will figure it out--Thanks
Glenn Nolle
Cover alternative jazz forms,...artists like William Orbit for instance. Some may argue that my material isn't jazz but let's not forget John Scofield's argument for Jimi Hendrix! FYI: Sources have claimed that Miles Davis and Hendrix were discussing a possible collaboration before Jimi's death.
Chuck Anderson
I'd like to see a regular feature called The Jazz Guitar Corner. The concept is premised on drawing new traffic to the site based on fans who may not like the "horn" side of Jazz but may be drawn to the "guitar" side.
LaGrand
Make the editing pages where when you have to go and gather information or simply upload a photo, you do not have to reenter all the info you've already entered before that point. I had to upload pictures came back and all of my info was gone and I had to start all over a few times. At least have a "save" button where your info is stored without having to "Submit" leave the page and comeback to enter the next section. Thank you.
Aleksandar Jovanovic Schljuka
Maybe you can organize some kind of online contest for jazz talents (composers, instrumentalists...)
John Tatum
Teaching articles about improvizational theory should be given special prominence...to help young musicians.
Jim Cullum Jr.
Please consider creating a classic jazz radio channel concentrating on those artists on the recording and concert scene today who perform in the pre-WWII style, such as Jon- Erik Kellso, Dan Barrett, Jim Cullum, Rebecca Kilgore, John Sheridan, Bill Allred, Allan Vaché, Warren Vaché, Kevin Dorn, Harry Allen, Dick Hyman, Marty Grosz, Topsy Chapman, Paul Mehling, and many others.
Mike Turk
editing this website is a major chore. This server makes mistakes and deletes changes. what can one expect for free!?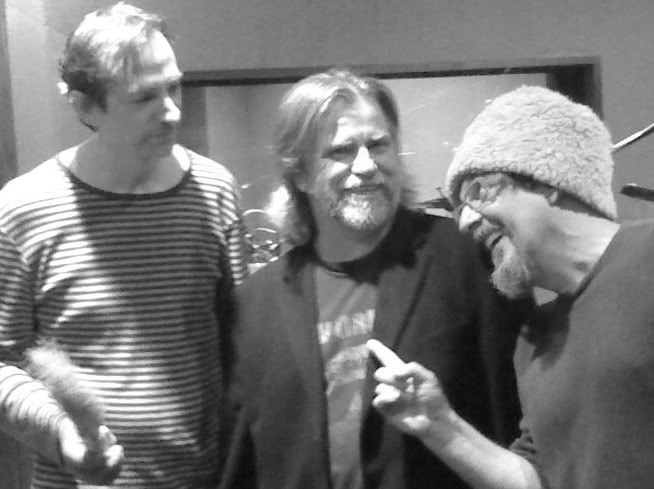 Tim Sparks
I have found I can list my calendar dates at www.reverbnation.com and post them automatically to myspace, facebook, twitter, etc. It would be great if AAJ and Reverbnation could have the same compatibility.
Xavier Breteau
Drummer, batteur, percu à votre service all astyles et improvisations. Drume et percussions. courant principal - en devant - ambiant straight ahead - mainstream - ambient ready all styles. domicilié en France.
Andy Firth
More explanations about the template for discographies would be great.
Havana Carbo
multiple choice responses don't always work....leave room for a correct answer that isn't on a list.
Max Zt
There is no instrument category for hammered dulcimer!
Suzanne McCormick
A link to make AAJ my home page!
Peppe Merolla
News In October 2009 " Stick with me", the new Peppe Merolla cd will be released! This will be followed by tours in both the U.S.A. and Italy in November 2009. On this project Mr. Merolla is featuring World Class Musicians From New York City. Do not miss this one , stay tuned!! Most of the tunes are original compositions by Mr.Merolla and Mr.Farnsworth Mr. Merolla would like to thank John Farnsworth for his friendship, support and the great music that he writes! Personnel: Peppe Merolla (Drums) Steve Turre (Trombone and Shells) John Farnsworth (Tenor Saxophone) Jim Rotondi (Trumpet) Mike LeDonne (Piano) Lee Smith (Bass)
Marc Mommaas
Digital download (music and charts) software that can be placed in everybody's site, preferably integrable with the google cart. For example. -google check out on site, person orders download. -payment through google with percentage to AAJ -google sends url/key to customer directed to AAJ This could be big, and nobody has offered it as a fully integrable function with the google cart system. Contact me if you would like to work on this, I will lend a helping hand. Best, Marc
Matt Stevens
Feature more Jazz - Post Rock crossover stuff
Samir Fejzic
Why double profile? Too complicated... :(
Stephen Robillard
I'll need to finish this profile at another time. Didn't realize it was so extensive. Thank you and God bless.
Don Lackritz
Make Jimmy Isaacs a contributor. He writes for the Boston Globe and hosts Here and Now, a terrific Jazz News and Sports site that keeps you up to date with those things that are important to us.
Liz Malys
Having separate professional personal and musician profiles is confusing...I only need one!
Dani Perez
As jazz is now in almost every country, could be a nice thing to have access to info in different countries; as I know Spain, Argentina, Portugal, France, UK, Germany, Brasil Colombia, Chile, Uruguay, Italy, Norway, Denmark, Netherlands, etc.....
Yve Evans
You can link to website calender. Even if you dont dates should fall off of your calender when they pass. You guys still have a 5 year old of Yves showing. You can also like to our website page and guestbook.
Tony Gallo
Have regional spotlights. Show how jazz players and singers also do lots outside the world of jazz and/or how they connect and how it impacts music in general!
Michael White Quintet
It would be great that there are more easier ways to interact each other within Jazz communities and associates around the world for business affairs. Jazz Social Networking model that is more sophisticated like other genres of music have been already very successful with. We would like to see more the Key for Classical Jazz to preserve and Modern Jazz to thrive in US music world. We would like to see more corporations and collaborations happening in Jazz communities!
James Hammel
It might be helpful to allow musicians who are multi-instrumentalists to list one additional instrument. For example, I am a guitarist and vocalist but listed myself as a vocalist.
Domina Catrina
Make creative music of every genre your focus, please, also expand your list of jazz-related genres to include more hyphenated sub-genres. Where can I place myself? I am ambient AND beyond jazz, and on the fringes of jazz AND fusion. Embrace the whole world of musicians and especially underdogs like myself, who are unknown, without money for publicity and marketing, who are not in the local music scene, who have gone through more hell and sufferings than you could possibly want to know about, but who only wish to be musicians.composers, visionaries.
Dan Frankowski
Let me select the links for purchase in the drop-down under the "latest release" album name. For example, I know the direct cdbaby link, and I'll soon know the links on Amazon, iTunes, etc. It's all for "Frankhouse" (the group name). The current links (autogenerated) search for "Dan Frankowski" and many of them find nothing. Thanks!
Elizabeth Dodd
More contests to get discovered.
Gerry Clayton
I had difficulty translating the encoded words needed to gain access the site to enter my datails.
Harry Prime
Consider a 'Letters to the Editor' listing. You may edit the information I have given above. I thank you for your consideration. Incidentally, Harry is a little reclusive which is why so little is known about him. I feel it's time to say something nice about him after all these years. You have my letter 'Hats Off To Harry!' So take it from there. Thanks again for your consideration. Herb Stark
Spirit Of New Orleans
Please put New Orleans Jazz & Dixieland in two separate genres - they are like night & day...
Jesse Bennett
An AAJ sponsored physical (or more than one) locale for meeting, hanging, latte-ing, maybe jamming....ie, an actual social contact place for musicians and public. I did the booking and advertising for a local lounge (no longer open) doing one night (only) per week. That one evening was quite successful (though one evening wasn't enough to keep the place afloat. A cafe-style would, I think, work better (wider age access, if nothing else).
Ryan Snow
Allow musicians to post mp3s to their profiles and submit them to be featured on the main page - perhaps you could select and list them by genre. Thanks!
Maria Katindig-Dykes
Let us upload JPEG and IMG files without having to post a link! For some reason my links keep appearing as broken.
Nicholas Barnhard
I'm a young musician just heading off to college and haven't gotten a chance to look at much on this website, but I'm always having trouble finding good chord changes. If its not here already, that might be something to incorporate.
Musa Hanhan
Email the members regularly when there are new posts
Patricio Cid
may be include text and notes of songs
Michael John Kerley
I have not been in this long so would like to know if you have links to people who I could gig with to get used to playing again?