Ivan Valentini
IVAN VALENTINI
saxophonist/composer
After searching for the most suitable way of expression, he devoted himself to music attending seminars and getting diplomas in Saxophone and Jazz Music. Since the early 90s he has been leading figure within music groups comfortably moving from improvised music to other forms of art, always proposing his own compositions. He reinforces his musical activities by devoting time to Zen phylosophy. He performed with Henry Threadgill, Mathias Ruegg and Bruno Tommaso's orchestras.
He played also with: Franco D'Andrea Steve Bernstein, Enrico Rava, Roberto Dani, Tito Mangialajo, Giancarlo Bianchetti, Achille Succi, Lorena Fontana, Attilio Zanchi, Simone Guiducci, Marco Detto, Massimo Manzi, Enrico Merlin, Paolo Botti, Alberto Capelli …and others… Since 1987 he has been regularly performed in music and poetry in collaboration with the poets Alberto Bertoni, Enrico Trebbi, Gaspare Bernardi, occasionally with Maurizio Cucchi, Giovanni Giudici, Gianni D'Elia, Giancarlo Sissa, Giovanni Lindo Ferretti, Laura Betti, Mauro Macario, Emilio Rentocchini. In the first 90ties he used to played with the Italian song writer Vinicio Capossela.
For almost ten years he's been collaborating with American dancer and choreographer, Teri Weikel, creating music for "Il Maestro e Margherita" (with Antonello Salis), "Atomi", "Le città invisibili", "Le ali dei sassi" and realizing many improvised performances for solo sax and dance. In 1996 his composition "Paz" was selected to be part of "Andrea Pazienza unlimited anthology" CDRom, which includes the whole artist's production. Nowadays he plays with Franco D'Andrea's group called "Eleven" and with "Orchestra Spaziale".
Read more
Primary Instrument
Saxophone
Location
Modena
Willing to teach
Intermediate to advanced
Self Produced
2016
buy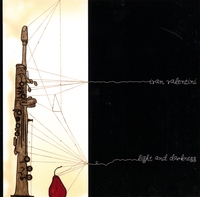 Music Center
2008
buy
Miss You Records
1993
buy