Jose Menezes
Porto, Portugal, 1957. Work with, among others Rogério Botter-Maio, Myra Melford, Carlos Barretto, Kelvin Sholar, Butch Morris, Jacinta, Kirk Lightsey, Carlos Mendes, Herman José, Manuel Freire, Carlos Alberto Moniz, Paulo Gonzo, Luis Represas, GNR, Mler Ife Dada, Sérgio Godinho, Pedro Abrunhosa, Michael Lauren, Tito Paris, Ensemble RAUM, Dany Silva, Rui Veloso, Laurent Filipe, Nelson Cascais, Sara Tavares, Lena d'Água, Rita Guerra, Helena Vieira, Vitorino, etc and with Orquestra Sinfónica da RDP-Norte, Orquestra Regional do Norte, Ensemble de António Pinho Vargas, Decateto de Mário Laginha, Big-Band de Claus Nymark, Orquestra de Jazz de Matosinhos and Porto Saxophone Quartet, UBU Saxophone Quartet and Big-Band do Hot-Club de Portugal playing and recording with Freddie Hubbard, Eddie Henderson, Benny Golson and Curtis Fuller Under conductors Dieter Glawischnig, António Vitorino de Almeida, Miguel Graça Moura, Ferreira Lobo, Pedro Moreira, Pedro Osório, Jorge Costa Pinto, Zé Eduardo, Pedro Duarte, Armindo Neves, José Marinho and Thilo Krassman Guest soloist of Reunion Big Band e Orquestra de Jazz de Lagos At present with LUME-Lisbon Underground Music Ensemble, Michael Lauren All- stars, Jorge Costa PintoBig Band Concerts in Brasil, US, Angola, Switzerland, Cape Verde, Spain, France and Holland.
Primary Instrument
Saxophone
Willing to teach
Intermediate to advanced
Credentials/Background
Teacher at the Universities of Évora and Aveiro (Portugal) and at Professional Course of Jazz at Ofício das Artes (Montemor -o-Novo, Portugal). Saxophone, Jazz Theory, Improvisation, Combo. Private teaching in person and by Skype. Studied with Gerry Niewood, David Liebman, Billy Hart, Jan Garbarek Joe Lovano, Jack Walrath, Bill Dobbins, Rick Margitza, Bill McHenry, Dave Schnitter, Alan Skidmore and John Tchicai . The jazz saxophone teacher the longest in activity in the country.
Clinic/Workshop Information
Why Not Music
2015
buy
UNIMEM
2015
buy
challengerecords
2013
buy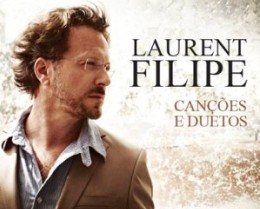 Arte Sonora
2011
buy
Som Livre
2007
buy
Unknown label
2007
buy