Kristian Sensini
Education
Self-taught pianist, at twelve he starts making his first experiments in electronic music and computer music, which will lead him to form several ensembles of modern music (i.e. DrinkwaterBand) with such points of reference as Stockhausen, Cage and Zappa. He then studies composition and didactics with Maestro Rusticucci (promoter of the method named Growing Up with Music), with whom he has collaborated in the field of musical education and pedagogy as well; besides, he studies flute with maestri Andreani (ancient music), Jousdottic and Adami (classical music) andNicola Stilo (Jazz). After getting the Liceo Classico school-leaving certificate, he attends the DAMS (Department of Music and Performing Arts) in Bologna, directing his studies towards musical education and anthropology.Musicological exams taken at the DAMS: History of Music; Methodology of Musical Education; Semiotics of Music; History of Medieval Music; History of Contemporary Music; Philosophy of Music; Psychology of Music; History of Musical Instruments; Ethnomusicology; Afro-American Musical Culture.
1998
- Laboratory of musical informatics and new technologies at the Electronic Music Studios of the Conservatory of Bologna (maestro Camilleri) and at the Fonoprint recording studios.
- Advanced seminar on problems and aspects of the twentieth-century music coordinated by Raffaele Pozzi.
2000
- Seminar meeting with Goran Bregovic "Balkan Melodies between Cinema and Music".
Read more
Primary Instrument
Flute
Willing to teach
Intermediate to advanced
Credentials/Background
Custom Rates and lessons, contact the musician for more infos.
Philology Jazz Records
2008
buy
Keyesmusic/Believe Digital
0
buy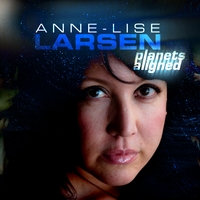 Anne-Lise Larsen
0
buy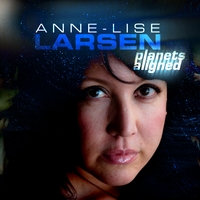 Kristian Sensini
Planets Aligned