Neil Alexander
Keyboardist NEIL ALEXANDER has performed professionally for 30+ years. He works with music in all forms and styles from Composer/Arranger and Production of Live Sound to Musical Theater, Modern Dance and Film. Grants from NYSCA and Meet The Composer gave Neil the opportunity to continue building on his composing skills. Neil also teaches Master Classes in Synthesizer Programming and Music Performance Technology, and composes works for small ensembles. As an active musician he has recordings and/or a performance history with a variety of groups and artists such as Gunther Hampel, Tal Ross (P-Funk), Charles Haynes, Erik Lawrence, and The Adaptors Movement Theater. His classical repertoire includes works by Stravinsky, Charles Ives, and John Cage. He recently retired from the Pink Floyd Tribute "The Machine", where he was a driving force in the group's success for ten years and is currenty holds the keyboard chair in Gregg Bendian's Mahavishnu Project. In addition, he does electronic and/or acoustic solo performances including "Scene Re- seen" (live electronic scoring of silent films).
In 1997, Neil Started his electric jazz ensemble Neil Alexander and NAIL and continues to be committed to the future of Jazz and improvised music. With a diverse stylistic palette and fierce musicianship, the ensemble skillfully blends modern and traditional forms with experimental concepts and electronic music
Read more
Neil Alexander "Darn That Dream: Solo Piano Vol. 1"
Review by Brent Black, CriticalJazz.com
Much like some people met as you walk through life, some have to grow on you and music is no different. Neil Alexander's Darn That Dream Volume 1 with two versions of the classic Van Heusen/DeLange song gave me the impression that Alexander was attempting to play it safe with multiple reharms of the same tune and I was expecting the rest of the set list to consist of the typical cast of characters including Cole Porter, George Gershwin and perhaps a touch of Monk thrown in for flavor
Primary Instrument
Keyboards
Location
Beacon
Willing to teach
Intermediate to advanced
Credentials/Background
Private instruction in Jazz Piano, Synthesizer Programming, Music Software, Looping, etc. Late afternoons prefered; $70 per hour.
Clinic/Workshop Information
Lec/Dems in Technology for Musical performance; Improvisation Clinics; Master Classes in group performance, music technology. Ableton LIVE a specialty. Once a month Electronic Music Production workshops at the Newburgh Free Library, 124 Grand St Newburgh NY.
Whirlwind Recordings
2020
buy
Pdog Records
2018
buy
Pdog Records
2015
buy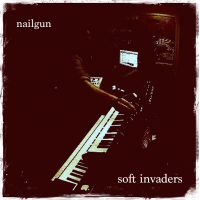 Pdog Records
2015
buy
Pdog Records
2013
buy
Pdog Records
2007
buy
Neil Alexander
Django-shift

Neil Alexander
Darn That Dream: Solo Piano...