Thomas Delor
Born in Nice (France) in 1987, Thomas Delor began drumming at the age of 8. He was rapidly drawn toward Jazz, a genre he discovered thanks to his family's record collection and that allowed him to unleash his creativity.
Starting at 16, parallel to his post baccalaureate studies in mathematics, he began performing live with professional musicians in France and Italy. In 2007, he was invited by "Orchestre Classique Instrumental de Nice" conductor Avner Soudry to perform as a guest percussionist.
In 2008, he went to New York City for the first time. This trip gave him the opportunity to network and collaborate with American musicians.
He graduated at the age of 22 and became a mathematics teacher in high schools and French Classes Préparatoires, allowing him to move to Paris in 2010. He quickly established himself in the Parisian Jazz scene and decided to quit his day job as a teacher to fully focus on music.
"Self-taught drummer with a great sense of musicality, famous for his unique, expressive, and individual style, mixing finesse, intensity, sensitivity, and complexity, he bases his work principally on listening, interplay, and a quest for sonority."
His taste for playing in small bands (from solo to quartet) developed as a means to approach the instrument both rhythmically and diatonically. "The drums are a young instrument that certainly has evolved, but still is in its early stages nonetheless. I would like to break the rule that the drums only functions are rhythm and tempo, as it is taught in France... Nowadays, I believe the drums should be as integral to the melody as any other instrument."
Read more
« A music perfectly controlled, but alive, full of twists and interactions, which keeps you out of breath till the end." - Album Revelation" Jazz Magazine
« A (great) surprise. (...) A way of writing playful and serious at the same time that irresistibly catches the ear. » - Jazz News « An interactive trio with subtle tunes and interplay, a very nuanced music, and a drummer as well rhythmist as colorist, expressive without being talkative. All that makes it be a very successful first album... » - Drummer Magazine « A trio in plain sight, an inventive drummer playing the melodies..
Fresh Sound New Talent
2020
buy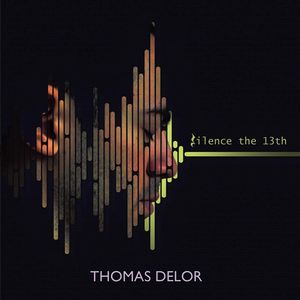 Fresh Sound New Talent
2020
buy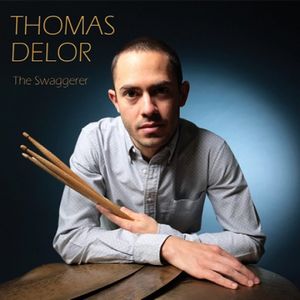 Fresh Sound New Talent
2018
buy